While noting all the crazy holidays for the next four months, I realized if you just chose four to five a month, you would have a great promotion for every week. How hard can that be, and how many wonderful opportunities and ideas does this list hold for you? Shopping should be fun – make it a party!
There are so many relatives in each 
family (good and bad) which can offer tons of ideas. Of course, everyone knows about Mother's Day in May and Father's Day in June, 
but did you miss, Cousins
 Day on July 24, Aunts 
and Uncles Day on July
26, Sisters Day on August
 7, and then Sons and
 Daughters Day on August
11? (You can even start to prepare for Grandparents
Day in September.) Because 
most of you are women's
 clothing stores, I have not accented many men's holidays.
I realize you can't do something for all these, but you
 could try a few. Ask customers to bring their sister's photos in for a bulletin board or window display, and give a discount
 or present for themselves
 and/or their sister, as well as the 
thrill of seeing their photos
 posted. Same goes for cousins,
 and daughters. Mother's Day requires much much more, maybe
 essays of "Why My Mom is Best"
 from school children, and an 
adult appreciation category contest also, but I can't think of anything any better than my original
 suggestions on pages 54 and 55
of What Mother Never Told Ya 
About Promotions. If you don't own this, I have a very few left, but will send you one for the cost of shipping. This should be an important guide on your desk.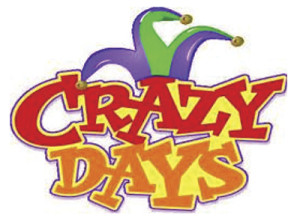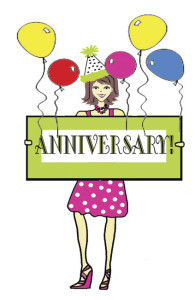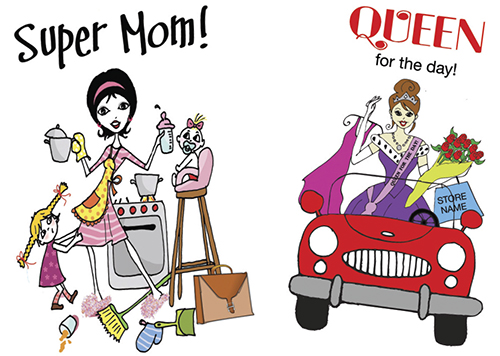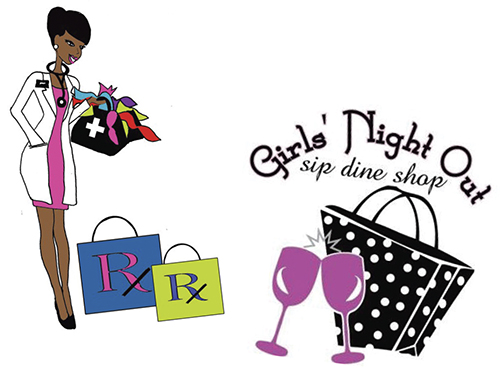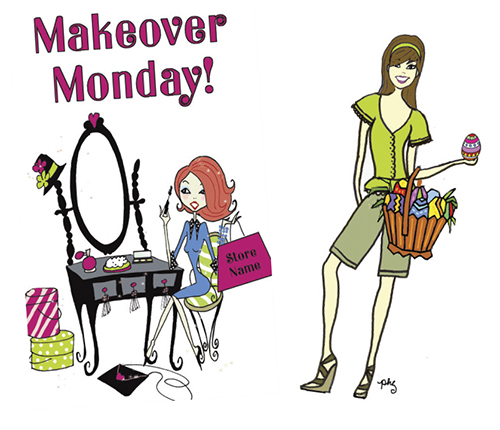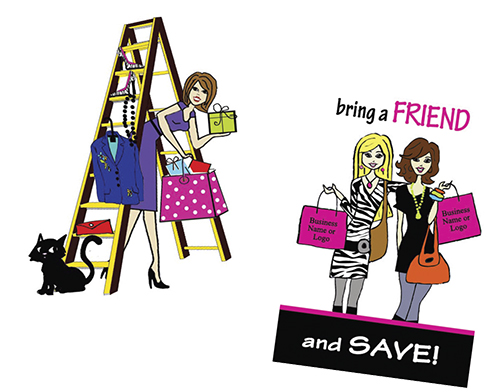 Many holidays center around certain occupations, when customers, clients or patients should be reminded to give small remembrances and thank you gifts to those who provide a service. May 3 is Teachers Day – an apple is no longer acceptable but a nice scarf would be. And don't neglect Receptionists on May 11, Nurses on May 12, Wait Staff on May 21, Beauticians, on June 26, and Senior Citizens on August 21. You certainly know some customers in each of these professions and people who admire and owe them a bit of gratitude. Think of all the creative things you can do to promote this. For Nurses Day have a prescription with a cure for common clothes.
The special food days are one of my favorites because the shop can serve samplings of these goodies. You can have a recipe contest using the honored item. May 15 would already be my favorite – it's Chocolate Chip Day, July 2 is Doughnut Day (open early for breakfast), June 10 just serve Ice Tea – in the south that would be "sweet tea" only, June 20 Ice Cream S Fried Chicken, July 20 – Lollipop Day, July 21 – Junk Food, July 23 – Hot Dogs, August 2 – Ice Cream Sandwich, August 3 – Watermelon, August 10 – S'mores.
If you don't want to serve food or mess up your store, why not give coupons from local restaurants. There is bound to be a doughnut shop which would love to offer a coupon to your customers. You might want to ask your local "colonel" about that chicken. Every local merchant is usually happy to partner with you on any promotion that can also help him. When possible offer to share mailing and email lists with each other. Can you remember back when you left the dentist and there was always a lollipop waiting at the desk? Same goes here on July 21. (Tootsie Pops are the best!)
On July 8 – bring in
 the oldest photo of you
and your best friend, and the most recent. Then they join you on your shopping trip. 10% off for bringing in one, 20% for two, and it goes on
up. How many best friends
 can one woman have? I love 
bulletin boards in stores that can be used for fun memories like these. Change photos out each month, but keep 
it filled with items your cus
tomers come in just to see. It
 works!
May 1 is a big day for you.
Loyalty Day can be a reward
ing time for you. If you do not 
have a rewards programs, this is
 the day to start. If you already
 offer this, today is the day for 
extra points or punches or whatever you use to total customers rewards. (Many of our stores like Royalty Rewards.
Bet you didn't know we have another Friday the 13th very soon. It is in May and it can be a wonderful day to "Have Good Luck – Not Bad" and "No Breaking Mirrors Here." Even have a ladder for them to walk under, and throw little salt over their shoulder, and step on cracks. Whatever old adages can you think of?
August 15 – Relaxation Day – I love 
this one, because everyone needs stress 
relief and good vibes. Have your local masseuse be there giving free brief neck or back rubs. They then can hopefully get a new client out of the deal, and your customer feels good enough to shop much more. May 8 – No Socks Day – give 'em a pair with each outfit purchased. July 14 – National Nude Day – oh, what can you do with that? Wow, put some clothes on these people. May 23 – Lucky Penny Day can be a collection of pennies for charity. Give a special reward to those who bring in a penny from the year of their birth. Watch out, some of these (like mine) would be so old, they could be valuable. August 26 – National Dog Day – have a photographer for pet/owner photos, just like Santa. Or June 24 is Take Your Dog to Work – I would seriously think about this before making that offer. June 1 – Flip a Coin has so any possibilities, as does Sun Glasses Day on June 27 – customers need them for the beach trip that week. I would love to see a yo-yo contest on June 6. I bet some of your customers still remember how. Buy several at the dollar store and start to "walk the dog."
And what did I leave out?
Oh yes, MAY 25 – the most obvious of all because you love it and celebrate it many times a year, anyway: NATIONAL WINE DAY. Now there is an excuse for those Wednesday Winers and Thirsty Thursdays, and Sippin' Saturdays, and all those other days you find a reason to serve wine or beverages. Customers love it, and it is fun for all. Ideal time for entertainment (local musicians) and in-store fashion events and seminars. If you feel someone has overdone their celebration or seem a bit tipsy, do have a staff member drive them home. It will be appreciated.

Many times in this article, I have used the word discount or coupon or reward. Giving your merchandise away with markdowns is not necessary to attract customers or to create loyalty. But, the unusual way you draw attention to these unknown crazy holidays, the image you project and the excitement you generate, is worth more than a few dollars deducted from sales. In today's world, people are looking for something to cheer them up, make them happy and encourage them to feel good about themselves. That's what you should do best. It's your job description: Fill dreams, not just bags!
Artwork by Patti Sullivan of Miss P Designs. – misspdesign@yahoo.com or 919-815-2275