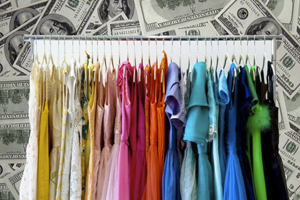 For many of you this title may sound familiar as it was once one of my favorite market seminars. Sometimes I added another M, and included Marketing to give you a triple workshop.
M & M came to mind recently when I was in an independently owned specialty store trying to look through a rack that was jammed tight; and low and behold, I recognized a blouse that was three years old. I checked the label; I checked the tag; and I was amazed that not only was this top out on the sales floor, it was regular price – not a red line in sight.
With no further shopping needed there, I walked out, wondering what kind of "fashion" retailer thought It was OK to hang on to old merchandise for that long – and include it in on a rack of new arrivals. Any regular customer (even if they only come in once a month) would have seen this top, and handled it over and over in this time period. And since I recommend moving merchandise around at least every couple of weeks, this blouse would have had many traveling miles in that length of time.
Please do not be a hoarder!!! Leave that to those cable television shows where the crazy people cannot open their bedroom door because of the tons of junk they have accumulated and can't part with. Could that be you problem? Do not fall in love with your merchandise. Look at each hanger as if it is holding dollar bills, because technically that is exactly what it is – your money invested.
Take a stock walk through your store from front to back and find those "hangers-on." Nobody seems to want to take them home, but you can't bear to part with them either. Decide what needs to be out of the sidewalk or far in the back. Calculate the value of every item just "hanging around" there costing you money. How long has it been there? Who's going to ever buy it? Should you donate it to a charity? Realize you are destroying your image if customers recognize old merchandise. You will lose their trust. You are supposed to be the trendy place – not Goodwill.
You may want to do a HUGE BLOW-OUT like Lisa of Ann's in Kansas recommends in her store spot-light this issue. She holds items in a backroom and then has one big semi-annual clearance sale which creates lots of local excitement. Occasional markdowns don't cause a big thrill, but a huge clearance event can still stir the hearts of bargain hunters. That may be your best answer.
Would you keep an employee who wasn't doing their job? Would you keep a tenant who didn't pay rent? Would you keep last year's calendar? Picture this old out-dated merchandise as one of these things. I doesn't work now, its time has come – it's time to vacant the premises.
And you know what? UPS is just driving up and I'll guarantee there are boxes for you! Now you'll have the space to display all those new goods properly and profitably.